HOTSPOTS UNWRAPPED
Top 10 Cities to Watch in 2022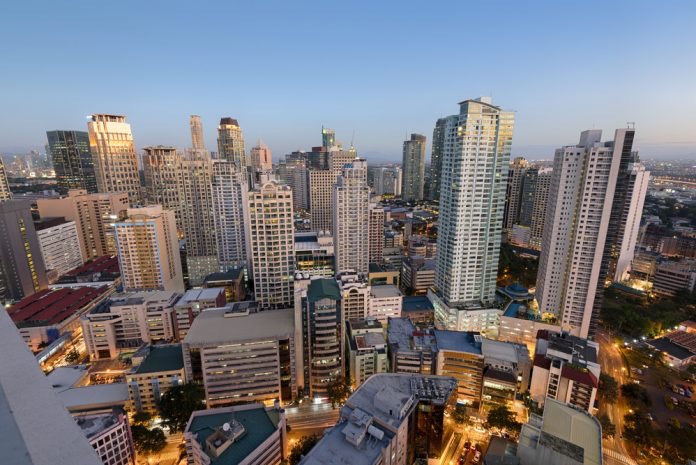 THE OUTLOOK BY LAMUDI | 22 Cities to Watch in 2022
The United Nations projects that about two-thirds of the world will be living in cities by 2050, and this rapid urbanization is perhaps most prevalent in emerging countries such as the Philippines. Developments in public infrastructure, housing, the job market, business friendliness, the variety of services, and other indicators of economic growth have spurred urbanization across the country.
These are some factors that drive people towards living in cities, as is evident in property seekers' behavior on Lamudi. As 2022 starts, we look at the top 10 cities that attracted property seekers last year.
1. Quezon City
Quezon City (QC) is the most sought-after city on Lamudi in 2021. Of all highly urbanized cities in the country, QC garnered the highest number of leads and pageviews.
The most populous and largest city in Metro Manila continues to attract property seekers as it develops its growth centers, and new residential offerings, and maintains its open spaces. Leading schools such as Ateneo de Manila University, Miriam College, and the University of the Philippines are located in the city. It also doubles as green lungs with open spaces home to various species of flora and fauna.
With over a hundred accredited non-governmental organizations and around forty government agencies located in the city as well, it is a small wonder that students and job aspirants flock to the city. Those seeking to invest in the city can look forward to exciting new projects, including a mixed township and business park linking QC to Pasig, a Metro Manila Bus Rapid Transit Line giving residents direct access to the City of Manila, as well as the Metro Rail Transit Line 7 joining the existing rail line in North Avenue and extending all the way to San Jose del Monte City.
2. Makati
One of the country's premier central business districts, Makati boasts heritage, a vibrant commercial landscape, and multimodal transport. Footbridges, wide pavements, and maintained green pockets make the city walkable. Linkages to metro rail transit stations, bus stops, and major highways give residents multiple transportation options to choose from depending on their needs.
Primarily a rental market on Lamudi, the majority of leads for Makati listings on the site were for condominium units and apartments. With new residential developments rising among some of the metro's oldest hotels, corporate headquarters, independent galleries, and new food concepts, Makati continues to be home to an even more eclectic mix of services, lifestyles, and people.
3. Taguig
Hosting embassies, schools, and some of the largest multinationals present in the country, Taguig remains to be a popular choice among ex-pats, families, and experienced professionals. Outside of the Philippines, property seekers from the United States, Canada, Singapore, United Kingdom, and Australia showed the most interest in Taguig.
Bonifacio Global City continues to see new retail and residential skyrises erected. The development of a Metro Manila Subway station in the area and several new residential buildings are some projects investors in the area are watching out for.
Property seekers from the United States, Canada, Singapore, United Kingdom, and Australia showed the most interest in Taguig.
4. Pasig
Pasig's sustainable transport program and other initiatives undertaken in recent years to improve the city's quality of living have enticed more and more property seekers to the city. The presence of bikes and sidewalks along with various office and residential buildings contribute to its popularity among property seekers, especially as awareness surrounding the benefits of active transport increases.
The well-connected city is accessible via major roads to those coming in from Antipolo, Mandaluyong, Quezon City, and Taguig – cities among the top locations where leads for listings in Pasig came from in 2021.
The presence of bike infrastructure, pocket parks, and sidewalks along with various office and residential buildings contribute to its popularity among property seekers.
5. Manila
Primarily a rental market on Lamudi, the City of Manila continues to be a popular choice for students attending schools along the University Belt and investors looking to cater to that market.
The presence of many markets, churches, monuments, public parks, and heritage buildings are some aspects of the city that make it an attractive place to settle down in. Consistently among the top ten most sought-after locations on Lamudi, listings on the site are evenly spread across different price segments.
6. Parañaque
Parañaque blends entertainment and upscale hospitality with homey neighborhoods through integrated casino-resorts in the Entertainment City and mom-and-pop stores across barangays B.F. Homes and Merville.
The majority of leads for Parañaque listings on Lamudi were for houses in 2021, while 'house and lot' was the most searched sub-category. Its commitment to improving its environmental sustainability is another factor contributing to its popularity as a residential area; the city was internationally recognized by the 5th ASEAN Environmentally Sustainable Cities held in Jakarta last October 2021 for its solid waste management program.
7. Mandaluyong
Dubbed the Mall Capital of the country because of the presence of malls including Shangri-La, Megamall, Podium, SM Light and Greenfield District within close proximity of each other, Mandaluyong doesn't fall short in terms of retail and entertainment options.
Following after houses and condominium units, commercial properties contributed the most to Mandaluyong listings on Lamudi. Leisure facilities such as Crossfit boxes, cycling studios, climbing gyms, and more can be found within the city. Bordered by Makati, Pasig, Manila, and San Juan, Mandaluyong also provides its residents easy access to offices in its neighboring cities. With projects such as the EDSA Greenways coming into fruition, commuting and hopping across the city's retail and shopping centers will be made easier.
8. Cebu City
The city renowned for its proximity to diving spots, trails and beaches are gearing up to be one of the country's hottest investment destinations. Having ranked 52nd out of 100 cities assessed in Tholon's Global Outsourcing Destinations Survey, Cebu City is one of the country's biggest IT-BPO markets.
As a regional hub, the city attracts students and professionals from neighboring islands with its administrative centers, universities, and work opportunities. Given the influx of domestic migrants and tourists in the city, the majority of leads for properties in the city on Lamudi were for rentals. Waterfront developments, integrated resort casinos, mountain rentals, and hilltop cafes are some other projects that have been cropping up in the Queen City of the South.
9. Las Piñas
Known to be a peaceful residential community, Las Piñas is primarily a 'buy' market on Lamudi with houses and land attracting the most leads for properties for sale.
Leads for properties in the city were mostly in the low-cost and mid-cost segments. The city attracted a large share of pageviews from overseas property seekers throughout 2021. Outside of Metro Manila, property seekers from North America contributed the most page views to Las Piñas.
10. Muntinlupa
Known as the Gateway to Calabarzon, Muntinlupa City offers residents a blend of suburban residential living with a business district, low-rise retail spaces, and quick access to both vacation spots in the south and commercial hubs in the Metro.
With zonal values for commercial properties in barangays such as Alabang at PHP250,000 per sqm and residential values in Ayala Alabang ranging from PHP80,000 to PHP120,000 per sqm, there were large shares of upscale and luxury Muntinlupa listings on Lamudi.
Demand for these segments was especially high as the majority of leads for the city in 2021 were for properties priced at 20M and above. Recently, the city has worked on delivering virtual services. Muntinlupa bagged three awards at the GCash Digital Excellence Awards 2021 for its use of a mobile wallet in distributing financial assistance to its beneficiaries.
KEY TAKEAWAYS
1. The top ten most searched property markets were mostly concentrated in Metro Manila. This trend was similar to DTI's 2021 rankings for the top highly urbanized cities in the Philippines, with the exception of Cebu City also topping DTI's list.
2. Low-cost properties attracted significant demand.
3. Residential properties such as houses flexed a large share of leads out of all property types, a trend common to most of the aforementioned cities. This is consistent with the 2020 trends, which saw an increase in demand for horizontal developments.
4. There were high concentrations of demand for luxury properties in hotspots such as Muntinlupa, Parañaque, Pasay, and Taguig – cities that saw consistently large shares of leads for upscale and luxury price segments.
5. The topmost inquired cities varied in terms of being primarily buy or rent markets with leads split evenly, pointing to a variety in property seeker preferences.
6. Plenty of the lauded developments in each of the listed highly urbanized cities were mostly service-based in 2021. Digitized administrative services, alternate mobility support, and environmental protection programs were some common developments seen across the identified cities.
There is not one single element that drives property seekers towards a city. Whether it be quality of living, variety in available properties, sustainable utilities or economic dynamism, property seekers are attracted to places that continually innovate and respond to their changing needs. With the public health and commercial landscape rapidly evolving, so must cities' physical structure. The abovementioned cities lead not only because of what they currently offer but what they ensure for the future – their ability to plan adequately and adapt to the unprecedented.