Description
Prime Lot For Sale at Pahara at Southwoods City, Carmona, Cavite
---
Lot Details:
Located on one of the highest points of the village
Elevated lot / slightly sloping upwards
Unobstructed Mountain View
Lots fronting the property are sloping downwards
Facing South East
Tranche 2
Block 12A
240 sqm.
PHP6,000,000.00
Resale lot
Motivated Seller
Clean Title
Pahara at Southwoods City is a high-end residential community project in Southwoods City. Carrying the Megaworld brand, the development promises to deliver an exclusive and distinctive living experience.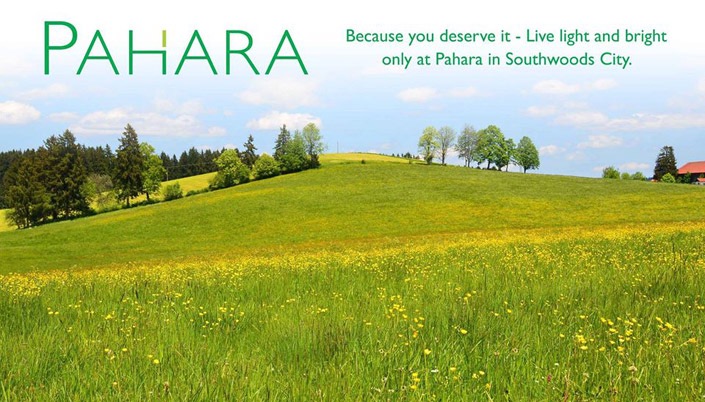 Pahara at Southwoods City is located centrally at Southwoods City. Giving residents an endless array of facilities and amenities for shopping, recreation and business.

Pahara at Southwoods City is few minutes away from Makati, Alabang, and NAIA. It is an ideal residential address for those looking to be near their places of work, business, education and home.

Pahara at Southwoods City has larger units with areas ranging from approximately 239 sqm. to 508 sqm. and with high-grade finishes and fittings.

The lifestyle of the residents Pahara at Southwoods City is chareacterized by luxury and convenience with generously spaced units and common areas and a wide array of business, retail, and recreational amenities.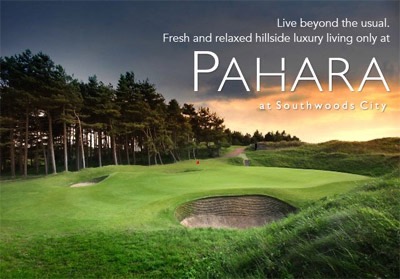 Pahara is the first luxury residential development set amidst the emerging Southwoods City, offering a self-sustaining lifestyle to its residents. With cuts ranging from 238 sqm to 508 sqm, the 602 lot-only units will soon be the home of growing families who seek comfort in a nature-rich setting.

Pahara which is a Bengali term for hills was named as such due to its location within the slopes and greenscapes of the Manila Golf and Country Club. Other features and amenities will include a swimming Pool, a multi-purpose function area, children's playground and a gym.

The neighbourhood will devote a large portion of land to greens and wide open spaces of landscaped pocket parks and jogging paths. Modern conveniences such as underground utilities will also be available for the residents.
Project Specifications
26 hectares residential village
602 lots
Lot range: 239 sqm. to 508 sqm.
Architectural theme: Modern Mediterranean Fusion

Features and Amenities
Swimming Pool
Multi-purpose function area
Children's playground
Fitness gym
Color garden
Aromatic garden
Meditation garden
Yoga and Refelxology garden
Jogging path
Southwoods City
Lifestyle and leisure takes center stage at Southwoods City.
Southwoods City is carefully masterplanned to be the township of choice at the heart of Carmona Cavite and Biñan Laguna, complete with all the necessities for an active, well-rounded and privileged lifestyle.

Southwoods will be revitalized as a fast emerging district for business and leisure that maintains its suburban feel. Conveniently accessible through the South Luzon Exit, its strategic location is just 15 minutes away from Alabang, 30 minutes away from Taguig and 35 minutes away from Makati. Southwoods City will showcase unique enclaves meant for diverse market and will soon house a vibrant commercial strip and a world-class business district.

Introducing the live, work, play, learn, and golf concept, Southwoods City will be a complete development where everything is within reach. It is envisioned as a globally-competitive business district equipped with state-of-the-art facilities specifically designed to answer the needs of the BPO industry. Southwoods City will also launch the Southwoods Mall that will feature a supermarket, digital cinemas and a unique mix of dining choices and family-oriented activities and specialty shops. Residents will also relish easy access to advanced medical facilities, a dedicated transport hub, top schools and other basic necessities.