Walkable is the New Livable: The Expected Demand for Condo Homes in Business Districts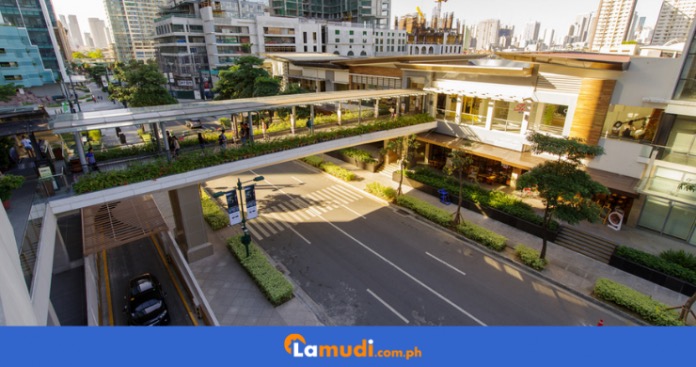 Home preferences post-COVID-19 are set to highlight the importance of walkability further. It's now a crucial factor when buying a property since going outside would mean battling traffic all over again. The best defense? Walk.
Of course, walkable communities offer more than just travel convenience. They also promote an active lifestyle and make for an ideal home in an era where gas prices could alarmingly increase.
In Metro Manila, business districts are known to be the most pedestrian-friendly. Their offices, residential towers, and wellness centers are connected by unobstructed walk paths. These districts, along with other metro cities, are also home to foreclosed properties with rewarding perks.
Let's delve deeper into the appeal of walkable communities and where to find your new home.
Why Walkability Matters Today
A walkable location offers a COVID-safe way to commute. On a daily basis or each time you're going to the office, walking helps you avoid close-contact travel and being in crowded transport facilities.
Pandemic aside, walking promotes safety in urban neighborhoods. The activity rarely causes injury and thus saves lives on the street, all while boosting its vibrance.
Interestingly, some of the safest and most desirable property hotspots in the Philippines, based on a Lamudi trend report, are Makati and Quezon City. These cities are known for their open spaces that put pedestrians first.
For instance, Makati has elevated walkways and covered passageways used by the workforce and residents. You can also find condos here that are practically neighbors with shopping destinations like the Salcedo Saturday Market and Century Mall. Other notable foreclosed properties are in the vicinity of Legazpi Village, the laid-back side of Makati, and Rockwell Center, a mixed-use development with hangout spots for young, affluent individuals.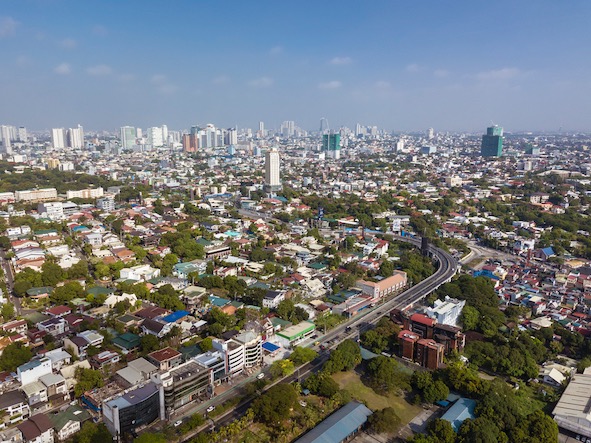 Meanwhile, in Quezon City, condo developments are strategically near essentials and leisure, so errands are easy to accomplish, and endless dining and shopping options are within reach. Some of these condo projects include:
Manhattan Parkway Residences (near Cubao office spaces and Gateway Mall)
Pinecrest Condominium (near Robinson's Magnolia)
Sun Residences Condominium (near University of Santo Tomas)
Berkeley Residences (near Ateneo de Manila University and Miriam College)
The Most Walkable Districts: BGC and Eastwood
Looking into major business districts, Bonifacio Global City (BGC) emerges as a champion for walkability. It features wide, tree-lined sidewalks that are always kept safe and clean. Between its lush avenues and streets, you'll find hotspots like the Bonifacio High Street, Uptown Bonifacio, and Forbes Town Center.
Within and surrounding BGC, there are also condo projects offering investment-worthy foreclosed units:
Tuscany Private Estate (within the township of McKinley Hill)
Morgan Suites Executive Residences (near McKinley Hill)
Forbeswood Heights (near upscale, al-fresco dining restaurants of Forbes Town)
One Serendra (near Enderun Colleges, The Shops at Serendra, and St. Lukes Medical Center)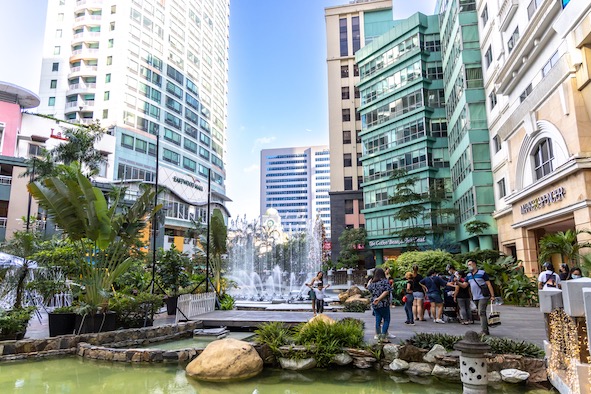 Another coveted business and lifestyle district in the metro is Eastwood City, an 18.5-hectare development along E. Rodriguez Avenue, Quezon City. It's among the pioneers of the "live-work-play" lifestyle desired by young professionals in the area.
Within the master-planned community, you'll find condo properties in One Eastwood Avenue, Eastwood Le Grand, and One Orchard Road Condominium. Foreclosed units here may also have a parking slot, ideal for those wanting more freedom to commute anytime or anywhere.
Key Cities That Are Also Pedestrian Friendly
Improved walkability is also evident in other business-rich cities like Pasig and Mandaluyong. This makes sense as walkability is perceived to boost livability, enhancing the local economy, including property sales, values, and developments.
Some of the most sought-after foreclosures are found in Pasig, particularly Ortigas Center. They're efficiently-cut units near recreational and work pursuits. Some of them will let you live next to a mall. Others have access to mind-refreshing amenities for meditation, yoga, pilates, and similar activities.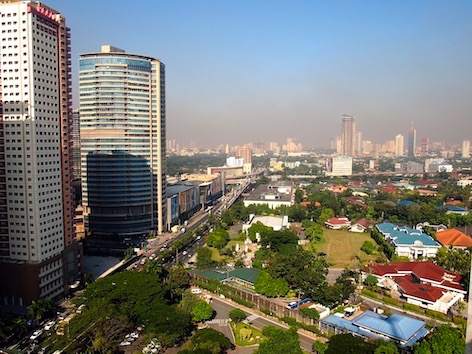 Just a few kilometers away from Pasig is Mandaluyong, the Tiger City of the Philippines. Its remarkable business progress and seemingly endless shopping possibilities continue to attract residents. If you wish to reside here, consider foreclosed units in the following developments:
By living in a business district or key city of Metro Manila, you will likely benefit the most from walkability. Properties here promote health, safety, and convenience, all while easing traffic congestion and improving the welfare of the general public.
By choosing a foreclosed unit from a reputable bank, you can also enjoy the perks of having a ready-made home and the convenience of buying and getting a home loan in one place.
Source: Lamudi Philippines